Professional IT Resume Writers
Accelerate your Tech career
With Australia's leading experts - specialising in IT and telco since 2012
Australian expert tech writers - ATS-optimised and catered to the specific job you want
Career Starter ITCV Service
Professionally-written CV designed for early career success

100% satisfaction with 21 days of free edits

Showcase transferrable skills and academic highlights

Stand out from peers by showing potential and value

Flexible process with email or 1:1 consultations

5-10 business day turnaround

Express service available
Professional ITCV Service
Professionally-written bespoke CV service

100% satisfaction with 21 days of free edits

Senior specialist expert writer

Showcase your personal
brand

Work with your CV writer to create exceptional content

Flexible process with email or 1:1 consultations

5-10 business day turnaround

Express service available
Executive ITCV Service
Bespoke Senior Executive CV

100% satisfaction with 21 days of free edits

Specialist executive CV writer
with C-suite experience

Showcase your leadership brand

Highlight your unique business impact

Flexible process with email or 1:1 consultations

5-10 business day turnaround

Express service available
Invest In Your Tech Career
Since 2013, we've helped IT executives and professionals advance their careers and land roles with the world's leading tech companies and top employers.
Change careers, master interviews, land promotions, create a strong personal brand, sell yourself more confidently and unlock the path to your dream job.
From graduates to C-suite level executives, we've coached hundreds of technology professionals to help people gain control of their careers with proven coaching programs, industry-leading frameworks and tools, proven strategies and real, achievable action plans.
We believe that everyone can find a job they love and that finding purpose and meaning in your career is worth investing in.
Choose the specialist IT coaching program that's right for you
IT Interview coaching
Standard - 90 minutes
1-hour recorded video coaching session , plus

30-min mock interview including feedback

Industry best practice + interview skills

Best answers to likely interview questions

Behavioural interview training (STAR)

Validate the job is right for you
Career planning program
Delivered by a senior tech indusrty expert
For people considering changing careers or facing difficult career decisions

Work with your expert coach to make the right career choices

Better understand your unique value proposition

Successfully navigate career changes

Understand your career purpose

Define the best job for you
IT Job seeking program
For those that need a quick result
For people who want to find their next job fast

Sell yourself with confidence

Work well with recruiters

Convert interviews to offers

Create a valuable personal brand

Maximise your salary potential
We help IT professionals find meaningful work and career purpose through specialist IT career coaching and writing services that leverage our IT recruiting and IT industry experience. We help people break into the industry, advance their careers and find more satisfying and fulfilling work through career changes.
Our team are industry professionals with backgrounds including executive leadership, IT recruitment, project delivery, telecommunications, sales, software development, operations and engineering.
We understand your role and what IT recruiters and your next manager will be looking for in your CV.
By tailoring our approach to match each profession in technology, we provide the critical facts that demonstrate technical skills, domain expertise, specialisations and your track record of performance and key achievements.
Through keyword optimisation and an expert knowledge of Applicant Tracking Systems (ATS) we get our clients ranked at the top of search results and fast-tracked to interview selection.
For leaders and executives we create a cohesive narrative about the business impact of your contributions that is tailored to specific opportunities – demonstrating your value and track-record to senior decision-makers.
Our team at CV Writers are experts in their fields, each with decades of specialist industry experience, and an unwavering commitment to great outcomes for our clients.
Simon Short
Professional and executive CV Writer and career coach with 11 years experience as a CIO and executive leader in the education sector and over 20 years in technology and telecommunications across software, systems and consulting. Simon has worked with 200+ customers in career coaching and CV writing engagements and has helped customers win top roles at many of Australia's ASX20-listed companies.
Simon Payne
Professional CV Writer with a 30-year career in IT and finance including 10+ years of executive leadership roles, with a key highlight being his role as the CFO for IBM's New Zealand business. Simon's domain expertise includes healthcare, small business consulting, IT and telecommunications, with senior roles in Australia, New Zealand and China. Simon's attention-to-detail, industry knowledge, and experience as a hiring manager allow him to provide exceptional outcomes for his customers.
Ben Wood
Professional and executive Career Coach with seven years of experience providing CV writing and career services to 400+ professionals and executives, with specialist knowledge in public sector appointments, executive profile development, and tech/telco careers. Background of 20+ years in IT includes 10+ years at Telstra where he managed engineering and product development teams with up to 100 staff.
Sean Croon
Professional and executive career coach and CV writer who has prepared 1000+ CVs and LinkedIn profiles and coached over 100 people in finding and securing better jobs. Experience includes 11 years as an award-winning recruiter and recruitment agency manager, six years as a career development practitioner. Currently a VIC Committee member of the Career Development Association of Australia (CDAA).
Sue-Ellen Brown
Professional CV Writer with 30 years as a senior finance expert (CPA) and manager in a range of sectors and roles including IT, professional services, sales and marketing, consulting and higher education. Sue-Ellen deploys her broad expertise, exceptional communication skills, and Australian job market knowledge to help people from a range of industry sectors move ahead in their careers.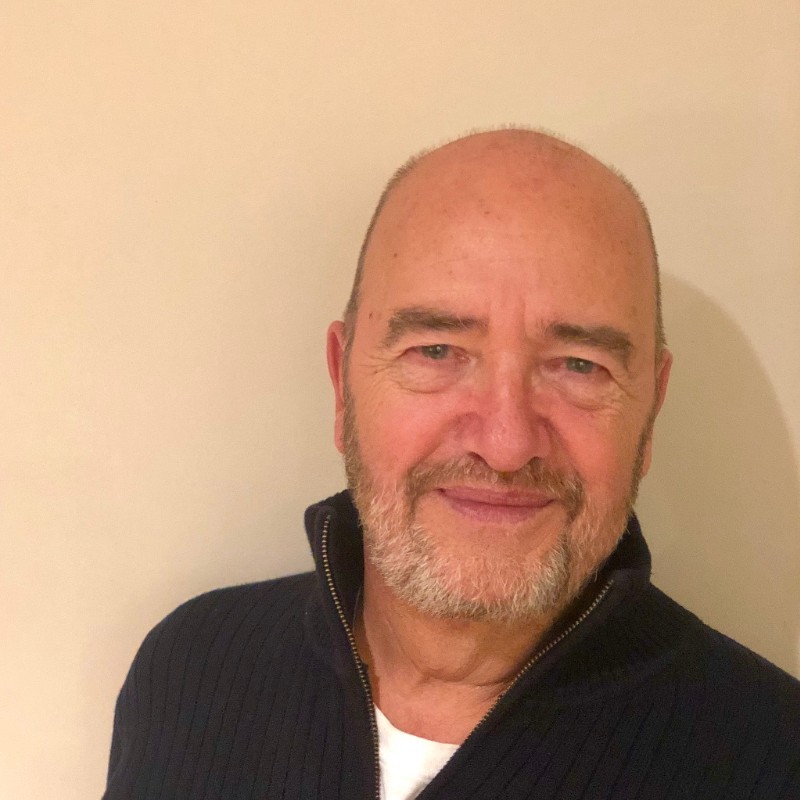 Garfield Woods
Executive CV writer and career coach with 20+ years in management, including 12 managing an IT recruitment agency. Written over 350 compelling CVs showcasing client's strengths, leadership skills and value propositions paired with their organisational, strategic and profitability contributions.
Expertly written IT resumes
Get shortlisted and noticed by IT recruiters with a best-practice IT profile including a professionally written IT CV, IT optimised LinkedIn profile, cover letter, resume or selection criteria response. Highlight relevant technical skills and domain expertise using evidence-based value propositions, industry terminology and the right technical terms. Get found online and rank at the top of applicants for your target roles.
Since 2013, we've worked with 2000+ professionals and executives in every role in IT and Telecoms from graduate and entry-level through to C-suite executives.
Get shortlisted with a CV that works with ATS software
We understand precisely how ATS software ranks your CV and we have the templates, design and knowledge to create ATS-friendly, keyword and search-optimised IT CVs that win job interviews and gain attention from IT recruiters. We will help you win interviews with great employers.