Our Purpose
We want everyone to find meaningful work and career purpose. We will deliver the best career coaching and CV services we can, helping you change jobs and make the right career decisions.
"First impressions are of paramount importance, but the service from CV Writers goes beyond a resume rewrite. They interview you in a manner that captures every aspect of your skill set and convey this succinctly as a CV, LinkedIn Profile and prepare you steer the interview with like vocabulary that reinforces the same message. An investment that I know will continue to deliver returns for me in years to come."
– Jay Icli, Senior Project Manager and 2021 CV Writers customer
Our History
More than a decade ago, CV writers launched as a small group of expert industry practitioners who wanted to help the next generation achieve their career goals.
As more and more people experience incredible results from working with us, CV Writers + ITCV Writers has grown to over 10 writers and coaches who've supported the career development of 2500+ people, with a 99% satisfaction rate.
Today, we are proudly Australia's leading boutique CV Writing and Career and Interview Coaching service.
Our team at CV Writers are experts in their fields, each with decades of specialist industry experience, and an unwavering commitment to great outcomes for our clients.
Simon Short
Professional and executive CV Writer and career coach with 11 years experience as a CIO and executive leader in the education sector and over 20 years in technology and telecommunications across software, systems and consulting. Simon has worked with 200+ customers in career coaching and CV writing engagements and has helped customers win top roles at many of Australia's ASX20-listed companies.
Athena Lam
MBA-qualified Lawyer with a professional career spanning coaching, leadership, entrepreneurship, and commercial law roles. Athena's award-winning communication skills and exceptional writing talent enable her to develop compelling professional profiles for individuals across a range of industry sectors.
Ben Wood
Professional and executive Career Coach with seven years of experience providing CV writing and career services to 400+ professionals and executives, with specialist knowledge in public sector appointments, executive profile development, and tech/telco careers. Background of 20+ years in IT includes 10+ years at Telstra where he managed engineering and product development teams with up to 100 staff.
Sean Croon
Professional and executive career coach and CV writer who has prepared 1000+ CVs and LinkedIn profiles and coached over 100 people in finding and securing better jobs. Experience includes 11 years as an award-winning recruiter and recruitment agency manager, six years as a career development practitioner. Currently a VIC Committee member of the Career Development Association of Australia (CDAA).
Sue-Ellen Brown
Professional CV Writer with 30 years as a senior finance expert (CPA) and manager in a range of sectors and roles including IT, professional services, sales and marketing, consulting and higher education. Sue-Ellen deploys her broad expertise, exceptional communication skills, and Australian job market knowledge to help people from a range of industry sectors move ahead in their careers.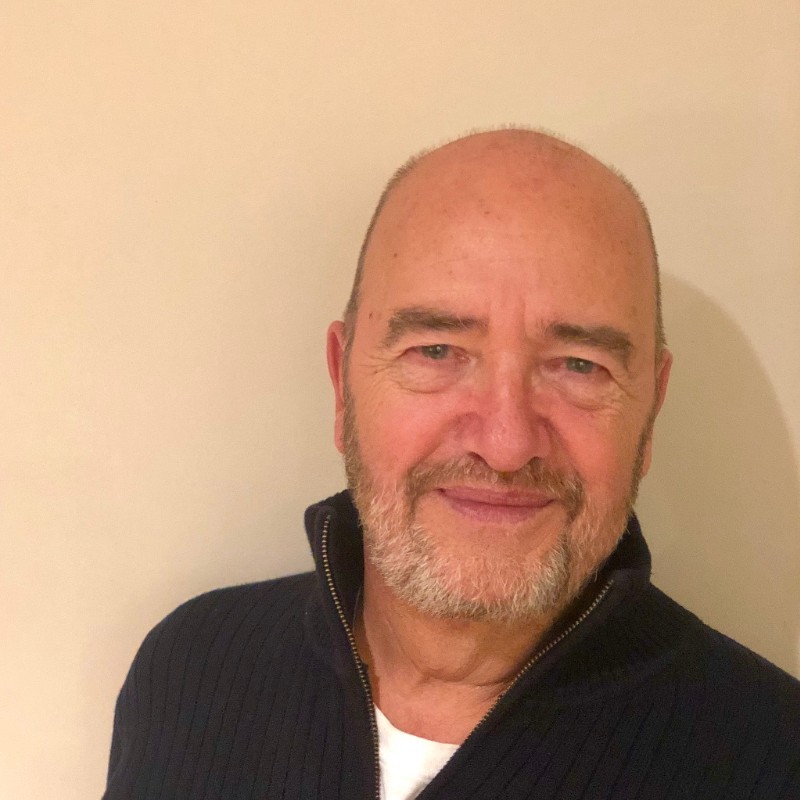 Garfield Woods
Executive CV writer and career coach with 20+ years in management, including 12 managing an IT recruitment agency. Written over 350 compelling CVs showcasing client's strengths, leadership skills and value propositions paired with their organisational, strategic and profitability contributions.
"Professional and are always looking out for the client's best interest. My new CV has substantially improved."
Nick Zandes
Project Manager
"My friends were surprised by how the same information that I had before was now so much professional and impressive."
Preety Agarwal
Senior IT Executive
"My LinkedIn is remarkable, CV is crisp and Cover Letter is so straight forward with no drama. I feel more confident now than ever before."
Shweta Sanil
Test Analyst
Over more than 2500 satisfied customers
are satisfied with their CV and LinkedIn writing service
feel more comfortable selling their skills and talking about themselves in an interview
believe they were approached by more recruiters
immediately found more purpose in their career due to our coaching