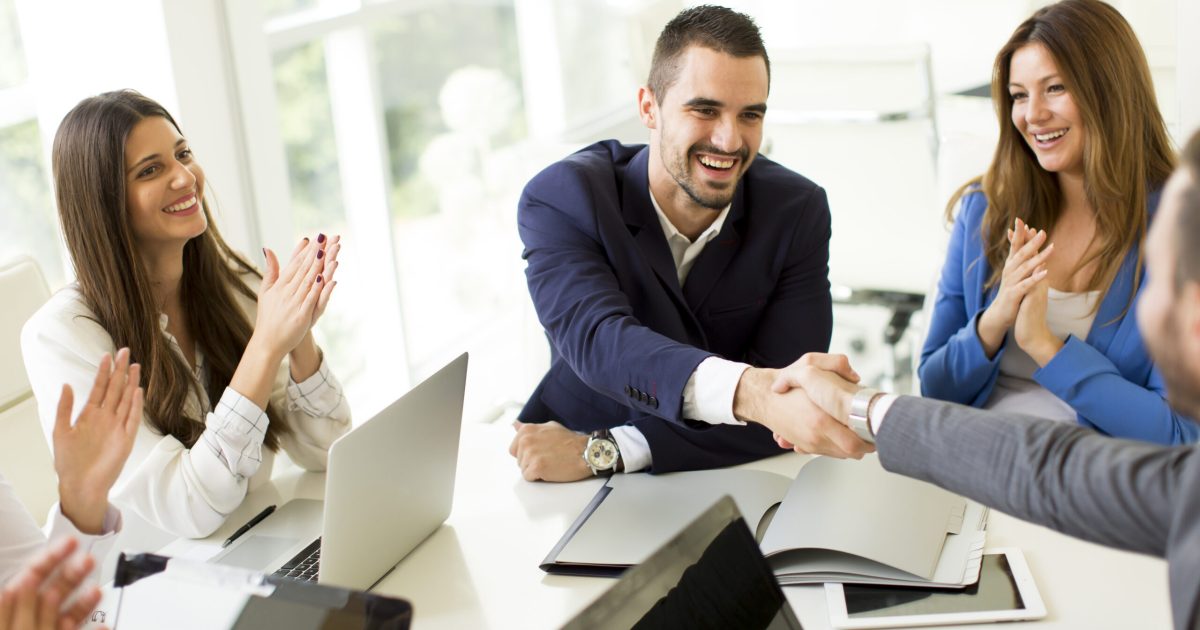 Introduction
One of the greatest joys in being an IT Career Coach is helping people change careers, and one of the most in-demand career transitions in IT is into Business Analysis. If you're an aspiring IT Business Analyst, read on for more career coaching tips on how to be a BA.
What do Business Analysts actually do?
Strange but true, a lot of my clients want to become BAs but can't actually articulate what they do!
Business Analysts are primarily project delivery people. They are essentially responsible for defining and controlling scope and managing changes and impacts arising from IT projects. Sounds a bit like a Project Manager, right? No quite! Business Analysts are execution people – they do the work as opposed to making sure it's done (which is what a PM does).
Business Analyst Responsibilities and Requirements
All projects have requirements that define the project scope in detail. If you don't have these requirements clearly defined – the project is almost certainly set up to fail.
There is a myriad of Agile and Waterfall variations on managing requirements (user stories, functional requirements, specifications etc.) – but in essence, BAs capture and detail requirements for a project, and manage them end-to-end in the project's lifecycle (PLC).
But anyone can write requirements, right? Sure, in high-performing Agile teams the task of detailing requirements is often distributed to team members. But good Business Analysts can do it better than anyone else. That's like saying anyone can manage a project. PMs do it better. And as a shameless plug, anyone can write CVs, but professional CV writers do it better!
Good Business Analysts bridge the gap between business users and technical people.
In the role of managing requirements – BAs are the glue that holds the project together.
They ensure that requirements are understood by every team member, from non-technical (e.g. sales people or customers) to deeply technical (e.g. developers, architects). BAs perform requirement traceability to ensure the project delivers what was agreed.
The quality and availability of business requirements correlate with how efficiently technical and specialist project resources can design and deliver a project's IT solution. The perfect-world scenario is to have a backlog (Agile) or baseline set (Waterfall) of prioritised, qualified and adequately detailed requirements to feed the delivery engine of designers, architects, developers, testers, vendors etc.
Changes and Impacts
The second common focus of BA roles is to manage changes and impacts arising from a project.
Business Analysts often spend a lot of time on BPM (Business Process Management) and BPR (Business Process Reengineering) – in fact many BAs specialise in designing and building business processes. There are huge benefits from profit through to customer experience in having effective business processes – they can make or break a business. And of course, process automation is the holy grail of cost efficiency and customer service.
Other changes and impacts arising from a project could be:
Making sure end-users have documentation on new features.
Ensuring support and maintenance plans are updated for new equipment in data centres.
Running training for customers on new features released in a product.
Why are BAs an essential part of a project?
Whatever your methodology (Agile, Waterfall, hybrid or "It's Complicated") having great BA practitioners in your delivery team will improve the quality of outcomes, and how quickly value can be delivered. People will get what they expect and there won't be major gaps and surprises.
"The portal went live but no-one realised the back-end could only support 150 users." A good BA would have defined the number of users as a technical requirement, ensured the solution design responded, and was tested.
"We launched, but Sales are complaining that we're missing two of the top five features customers want." Top BAs will engage all stakeholders including customers, identifying "must have" features early. Senior BAs drive decision making on feature roadmaps and release timelines, keeping everyone on board through great communication and facilitated group discussions.
"The storage upgrade was delayed because we didn't realise operations needed work instruction changes." A thorough BA would have talked to that team, identified the impact, and delivered new work instructions in time for the upgrade.
BAs aren't technical, right?
Wrong. Business Analysts can be very technical and I've had clients who work as BAs who come from development, engineering, solution architecture, and operations backgrounds.
Senior BAs often specialise in deeply technical domains such as cloud computing, networking, data centres, and business intelligence. Having a deep technical understanding of technologies and the Software Development Lifecycle (SDLC) is often a key requirement of the role, and most BAs specialise in a small number of domains.
Is it a junior role?
No. You may have heard "we need a BA for our meeting to take notes"? The role of a BA can often be devalued in organisations where they're viewed as the project dogsbody who is expected to do all the lowly and dull tasks. The field of Business Analysis has a clear career path from Junior BA to Senior BA and Lead BA, with excellent opportunities for leadership roles as a domain or portfolio expert. The most successful large projects have a Senior PM and Senior BA to steer the ship.
Types of Business Analyst Roles
There are numerous variations and mash-ups of BA roles – too many to cover here. It is true that BAs will often focus on a specific department or area of the business and work in more of a "business as usual" model, instead of solely on projects. What's important to understand is the core skills, and how to obtain them. But more on that in the next post.
Business Analysis offers varied and interesting roles with the opportunity to interact with diverse stakeholder groups, continually build new skills and make significant contributions to the success of projects. Entry points to the profession are easily identifiable and there is a great career path for BA practitioners. If you're interested in becoming an IT BA, career coaching can be a great help in identifying transferable skills, achievable goals and a clear career path into IT Business Analysis roles.
Business analysis is an in-demand profession and a good BA should almost never be out of work.
How To Land an IT Business Analyst Role
There are core skills you may already have which are transferable skills for business analysis. These need to be showcased in your professional CV and LinkedIn profile.
Transferable Skill
How to explain it
Action Plan
Project Delivery Methodology
Have you worked on a project? Well congratulations, you understand something about project methodology. From a project coordinator to a software tester, you've no doubt worked with project requirements and project scope. You've also participated in project stages and rituals (e.g. risk workshops, stand-ups or retrospectives).
Highlight your project delivery experience in your CV and on LinkedIn – methods used, size and scope of projects, your contributions and the stages of the project you worked in. Describe experience within the SDLC. Be clear about what project methods and techniques you've used.

Learn and get certified – there is an abundance of free and cheap online training that you can complete. Build skills and knowledge and add certifications to your profile. BAs work end-to-end on most projects, so you need to understand the entire project delivery lifecycle.
Facilitation and Stakeholder Engagement
Good BAs run effective meetings and workshops, they achieve objectives, drive decisions, and accurately document outcomes. They don't waste people's time and they make sure the right people are in the room and everyone gets a say. Don't underestimate this – it's an art and many people (at all levels) fail on the basics
Your CV and LinkedIn profile should articulate the types of stakeholder groups you've worked with, what you achieved and how many years of experience you have. Include achievements in delivering outcomes working with stakeholder groups.

Learn about the types of outcomes BAs deliver and how that takes shape with stakeholders. In your current role, put yourself forward to chair meetings and engage with stakeholders to the most senior level your position allows. Learn from a mentor – watch those who run meetings well and learn from the bad ones (there will be plenty to choose from).
Problem Solving and Critical Thinking
Great BAs solve problems and know the right questions to ask. They think about the big picture but can zoom into the finest details. They investigate, uncover, and dissect issues. They can collect and analyse data effectively and they think two steps ahead to predict problems. Great BAs can deal with ambiguity when required as well as following detailed processes, policies and standards.
Your CV and LinkedIn profile should demonstrate your natural ability to analyse situations, data, and problems to determine the correct course of action. Describe achievements in creating innovative solutions to solve problems or improve performance. Any analytical experience and skills should be clearly highlighted.

Study (and add to your CV) techniques of analysis such as MOST, PESTLE and SWOT and formal techniques for brainstorming and mind mapping sessions. Volunteer to run sessions in your current role to put techniques into practice, adding experiences to your CV. Seek opportunities to understand your business from end-to-end including systems, processes, data flows, roles and responsibilities and customer interaction points.
There are many other transferable skills that apply to BA roles including documentation, ITIL, change management, testing, training and of course experience in specific domains or industries. Find some IT BA job ads and see what criteria they're looking for – you might be pleasantly surprised.
Career coaching sessions are invaluable to draw out the most relevant skills, achievements, and experiences that you already have, and help you confidently articulate them in your CV, LinkedIn and during interviews.
Shortcuts to Gaining Experience as an IT Business Analyst
It's easier than you think to gain experience relevant to BA roles.
In your current role, look for opportunities to secure a secondment as a junior BA, or talk to your line manager or project manager about taking on some additional duties to gain experience. Build it into your performance plan. Make your intentions clear. Don't just ask in annual performance and remuneration reviews, keep reinforcing your commitment to this new path so your boss knows you're serious.
In many situations, a manager will be willing to give you additional opportunities for professional development – it's something they can make happen relatively easily (as opposed to a big pay rise!). Before you ask, think it through and present the request as a solution, not a problem. For example: "I've asked the project manager if I could spend four hours a week shadowing their Senior BA Linda – they both said it would be OK if you approved. I know Mondays are our quietest days on the service desk, I could do it Monday afternoon but if someone's sick or we have an incident I would be available to come back".
If you're a student, volunteer on projects as a BA and make sure you include academic projects on your CV – demonstrate you've put techniques studied into practice and delivered outcomes.
The Old One-Two
Many positions will give you direct access to BA roles as a next step. Roles in software development, support, testing, project coordination or administration, data analysis, or even marketing, HR and finance can all lead naturally to BA positions, provided it's a role that gives you relevant exposure and experience.
Leverage your specific experience to take a step closer to your end goal. Want to work as a BA in a software development company? If you've worked in manufacturing for the last four years, find a manufacturing software company. If your background is HR, find an HR software company. Use domain knowledge and industry sector experience to take you one step closer.
Nail your "step one" role and your employer will be happy to support your next career move. Stay focused on your goal by gaining experience and skills against a development plan – make notes for your CV as you go.
Career planning with a professional career coach will help identify the next step to reach your goal – your dream job may be just two steps away, and sometimes taking a sideways or backward move in the short-term can deliver big long-term gains.
Ideal tertiary qualifications for an IT Business Analyst are a Masters or Bachelor of Information Technology or Business Information Systems, however degrees in accounting, finance and business administration also demonstrate competencies relevant to BA roles.
The most reputable certification track for BAs is from the International Institute of Business Analysis (IIBA), with an accessible entry point certification called the Entry Certificate in Business Analysis (ECBA). The certification path is respected in the industry because participants must demonstrate many thousands of hours of work experience in order to qualify for progression. Another noteworthy certification path is from the Project Management Institute (PMI). This excellent article will help you learn more and choose the certification path that's right for you.
Highly desirable are certifications in project delivery methodology including Scrum Master, Product Owner, PRINCE2, Agile PM. If you're starting from a limited exposure to project delivery, take some time to consider if Agile or Waterfall is best aligned with the industry and companies you want to work for. While newer, Agile is not necessarily better in many circumstances – many project types and industries are still primarily Waterfall.
ITIL certifications also demonstrate important core knowledge for many BA roles, especially in larger organisations. Exposure to IT Service Management (ITSM) practices is a must for many roles.
In summary, many roles entail experience and skills that are applicable to the BA profession, and gaining project delivery experience is accessible for everyone – creating a development and career path plan is essential to set you on the right track.
Top tips on how to advance your career in business analysis
1) Be the Organisational Guru
Be the person who always knows who to talk to and what questions to ask.
Top Business Analysts understand exactly how an organisation works. Not only do they know all the stakeholder groups, and have built solid relationships at the coal-face and management levels, but they understand their goals and pain-points. They can call in favours to get things done. They can game internal processes and take skilfully judged short-cuts.
Always talk and meet face to face – never email or call, when you can walk over and talk to someone. It makes a world of difference in building rapport.
Seek opportunities to meet informally with stakeholders outside of project-based interactions. Get them talking by asking open-ended questions and being a good listener. Find out what's important to them and what their challenges are.
Study the org chart and learn about each group's function, processes, systems and what performance standards they're measured against – how can you help them achieve their goals?
Learn and adhere to internal processes, until they get in your way. Don't shoot the messenger – yes, we know that raising a ticket in system X and filling out a web-form to get group A to allocate a person from group B to tick a box in system Y seems like a waste of your precious time, but criticising your contact is unlikely to win you any friends or get your work done any quicker. It's that way for a reason. When you truly understand all the moving parts and people involved, a well-considered, respectfully presented proposal to change a process will be received well, and earn you some great recognition.
2) Specialise
Senior Business Analysts have a core skill set and foundational knowledge that can be applied to every role, but Senior BAs are also specialists. Specialists are seldom out of work.
Think technology domains (e.g. cloud computing, CRMs, application development) and fields such as ITSM, security compliance, or HR. Think industries like telecommunications, insurance or banking and finance.
Have a plan to develop the years of experience that you need to become a specialist.
Taking a calculated sideways or backward step to align to the industry, field or technology domain that you want to specialise in, is often what is required.
Don't overlook the usefulness of existing specialisations to get you where you want to be. OK, so you're sick of working in the Insurance sector on Document Management System projects – find a DMS role in a new sector, or find a new and exciting technology domain in the Insurance sector. Either way, you can leverage your years of experience to make a move in the right direction.
3) Become a Methodology Champion
A good BA can make life better for everyone… From architects to developers, to project managers and product managers, the best BAs optimise methodology to give people what they need, when they need it.
Improve systems, templates, standards, and processes, and measure performance against a baseline. Nothing looks more impressive in a CV than describing real measurable performance gains in team output, quality (defect rates), sales or customer experience. Be sure to engage respectfully and work with any groups or individuals that "own" your project delivery methodology, tools, processes, and standards.
Taking the initiative and delivering improvements (in addition to your normal work) will earn you kudos and valuable experience and achievements to add to your CV and LinkedIn profile.
Look for ideas online, learn about best-practices, attend meet-ups and connect with other top BAs in your field. Trial and test ideas, and always measure your before and after results.
4) Certify
Your years of experience will help you attain certification levels such as CBAP. Be sure to schedule professional development (required for certification) – if you're a contractor, prioritise training and development, after all, you're selling a product (you!) and you're responsible for developing and marketing that product – take control. Contractors who are proactive about professional development are far more attractive on paper than those who don't bother.
You can include certifications that are in progress in your CV (just be honest about your progress!) – this helps with CV and LinkedIn search optimisation.
5) Become a Leader
Landing a top Business Analyst role requires demonstrated leadership. Your CV and LinkedIn profile has to show a track record of leading teams, being accountable for outcomes, mentoring and coaching junior team members, strategy, planning and delivering against business objectives, not just completing project work.
If you haven't led others, develop a strategy to gain that experience. Offer to mentor graduates or junior BAs. When planning projects, propose that you team with a junior BA – it's a win-win scenario. You gain the experience, the company saves money and develops employee skills.
If you have the experience, make it clear on your CV and LinkedIn profile how many years of experience you have leading people, what was achieved and who you coached and mentored. Highlight contributions to project planning, strategy, delivery methodology and achieving business outcomes such as revenue growth, customer experience or cost savings.