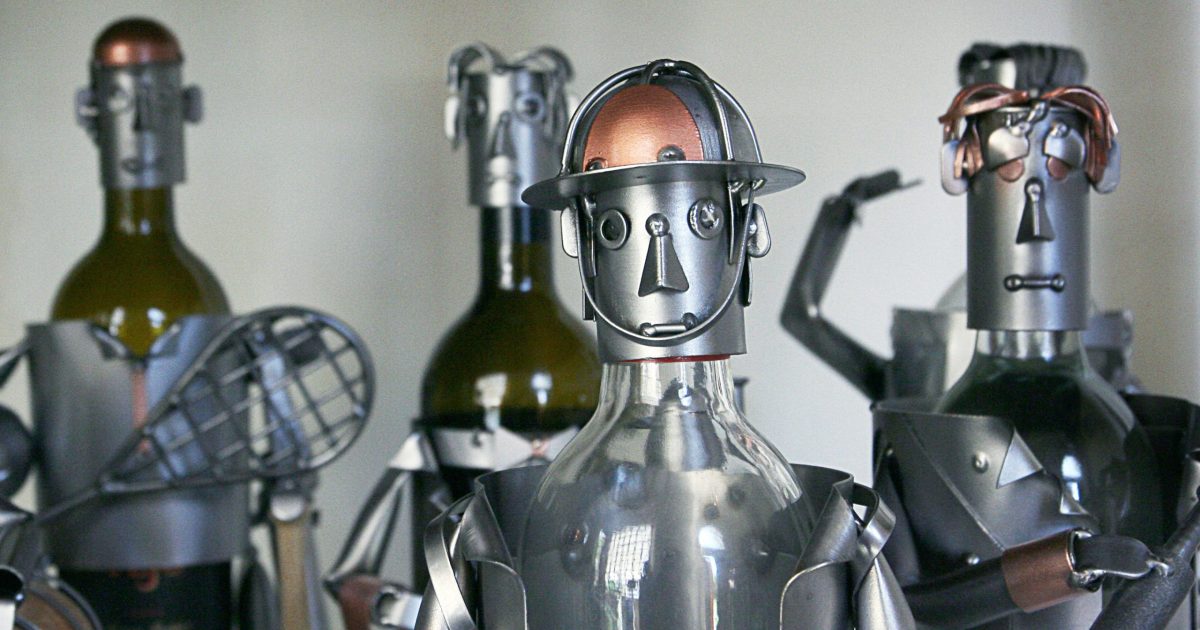 You didn't get even a phone call.
Maybe you got an automated email. Lucky you.
Perhaps you got no response at all.
Job seekers experience these rejections all the time. It's tough and it hurts your self-esteem.
Often the reason you didn't get any acknowledgement on your job application is because a software system determined that you weren't a great match for the position compared to the other 50 or 100 or 800 people that applied for the role.
What is an Applicant Tracking System (ATS) for Recruiters?
Applicant Tracking Systems (ATS) are used by recruitment agencies and employers to manage and analyse candidates applying for jobs. ATS is software that takes your CV or Resume, and other data collected in the online application, to help a human identify the candidates to focus on first in order to create a shortlist.
How Applicant Tracking System Works
An Applicant Tracking System uses keywords and CV parsing technology to process your CV and create an impression of you as a candidate which is then assessed against the requirements of the opportunity. This data is recorded and kept on record in a CRM – if your profile is good, you will come up for future opportunities.
How a Company Benefits From an Applicant Tracking System
Efficient Candidate Management
An ATS resume checker simplifies and automates the candidate management process, saving valuable time and effort on the hiring company's end. From receiving applications to tracking candidate progress, the ATS ensures a smooth and organised workflow.
Improved Collaboration
With an ATS, a company's hiring team can collaborate seamlessly, whether they're in the same office or across different locations. Centralised communication, feedback sharing, and collaborative evaluations enhance the decision-making process and lead to better hiring outcomes.
Enhanced Compliance and Reporting
With ATS, corporates can stay on top of legal requirements and reporting obligations effortlessly. An ATS helps them maintain compliance with data protection regulations and generates comprehensive reports, giving companies insights into their recruitment performance and areas for improvement.
Applicant Tracking System and Their Impact on Resume
Candidate Applicant Tracking Systems (ATS) can significantly impact resumes and how they are evaluated during the recruitment process. Here are some key effects:
Resume Formatting: ATS software is designed to parse and analyse resumes efficiently. To ensure proper parsing, candidates may need to follow specific formatting guidelines recommended by the ATS. For example, using standard fonts, avoiding images or graphics, and organising information in a structured manner can improve resume readability for ATS.

Keyword Optimization: ATS often use keyword matching algorithms to filter resumes based on specific job-related keywords and phrases. As a result, candidates must tailor their resumes to include relevant keywords found in the job description. Strategic keyword optimization can increase the chances of a resume passing through the initial ATS screening and reaching human recruiters.

ATS Ranking: ATS may rank resumes based on their relevance to the job requirements and the number of keyword matches. Resumes with higher rankings are more likely to be shortlisted for further review. Candidates need to optimise their resumes to align with the job description to improve their ranking and visibility in the ATS.
If you don't optimise your CV or Resume for ATS, your chances of getting interviews and landing on shortlists will be reduced. It also means that you may not be found for future opportunities with that recruiter or employer. Or to put it another way – the robots will reject your CV.
I get it. So, what do I need to know?
How to Get Your CV Past Applicant Tracking System Softwares in Australia
Use industry-standard job titles.
Make sure your key skills are clearly articulated and easy to identify.
Make sure the right keywords are in your CV. Include specific terms that identify your skills and experience that make you a good fit for the role.
Have a concise CV that is clearly written and simple in format.
Avoid images and tables.
List your jobs in reverse chronological order.
I could go on. And on. And on. There is an art to writing CVs that win interviews and get you shortlisted. Engaging a professional CV writer who understands how ATS work is a smart move if you want to stand out from the crowd, or if you find you are not getting any interviews for suitable roles.
For a deeper understanding, watch my interview with Michael Osmond from JobAdder for an in-depth exploration of ATS systems (and how to beat them) below. JobAdder process 500k applications per week so these guys know what they're talking about.
Want to nail your next big interview?
Master the art of interviewing well by downloading our powerful and free eBook.